I was surprised and disappointed to learn that Republican Senate candidate Mike Lee declined to respond to a questionnaire by blogger Connor Boyack.

Lee claims to be running on a Constitutionalist platform to represent Utah in the US Senate. If that is true, he has no need to hide from Boyak's questions. (Scott Bradley certainly did not hide.)

I listened to Scott Bradley speak during the last senate campaign. He doesn't campaign for votes -- he teaches. If elected, Bradley would be something truly rare: a statesman rather than a politician. We need 99 more like Bradley in the Senate and 435 in the House.

Related reading: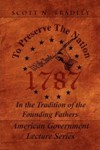 To Preserve The Nation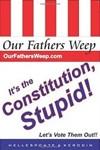 Our Fathers Weep: It's the Constitution, Stupid!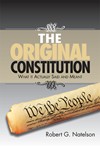 The Original Constitution