I'm an NRA Patron Life Member and I'm saddened and I'm angered by The NRA-ILA (Institute for Legislative Action) and the NRA-PVF (Political Victory Fund)!

In his recent interview with National Review, Chris Cox, head of the NRA-ILA said, "One of the primary reasons that the National Rifle Association and gun owners continue to have success at the federal, state, and local levels is because we're a single-issue organization. We have our longtime election slogan of "Vote Freedom First," which obviously means we're hopeful that our members and gun owners put Second Amendment issues at the forefront when they make those decisions."

I follow Chris's admonition, "Vote Freedom First." And, like the NRA-ILA and the NRA-PVF, I am a single-issue voter. My single issue is freedom!

Cris continued, "Those decisions have allowed us to build a bipartisan majority now that has proven to be not only beneficial but, I would argue, invaluable to protecting and promoting the Second Amendment....We are a non-partisan organization, and we don't base any grade or any endorsement on a party affiliation."

Although I am registered as a Republican, my voting is generally non-partisan. Much to the annoyance of my bride, I also am willing to vote for non-incumbents and for candidates of other parties because, as you know, not all Republican candidates defend freedom and the Constitution to the extent demanded by their oath of office.

Chris also said, "Sometimes it can get a little more difficult from a political standpoint because we have a very incumbent-friendly policy. Our commitment is applied regardless of party, whether it's Congress or the state legislature. It's important for us to stand with those who stood with us."

Standing with a politician who does not fully embrace freedom and the Constitution to the extent demanded by their oath of office simply because of one issue – gun rights – or because he's an incumbent or because he got funding for a nice shooting range is inconsistent with freedom – especially when that incumbent faces a challenger who better fits all aspects of freedom.

I welcome the NRA-ILA's and NRA-PVF's stand as single-issue organizations. I acknowledge that this is thier job. I expect the NRA-ILA and the NRA-PVF to endorse and financially support candidates who clearly are on the side of the Second Amendment – in word and in deed. However, if the full record of an incumbent is inconsistent with freedom as a whole, I also expect the NRA-ILA and NRA-PVF to have the sense to either stay out of the race altogether, or throw its weight behind a challenger if his Second Amendment record is at least as strong as that of the incumbent.

I have long sensed that the NRA-ILA and the NRA-PVF tend to avoid getting behind candidates with a poor or marginal likelihood of winning an election -- no mater how strong they are in fighting for freedom. Chris' comments confirm that. I understand why – it gives the NRA-ILA and the NRA-PVF the appearance of being a king-maker. But what is the cost of that image? We keep getting NRA-endorsed politicians who suck away our overall freedom!

Because many Republican candidates and many in the Republican Party leadership tend to ignore the principles of freedom described in the Republican Party Platform and protected by Constitution I have stopped sending money to my Party. Instead, I donate directly to individual candidates who are single-issue candidates (ie they "Vote Freedom First").

The same principle applies to my support for organizations such as the NRA-ILA and the NRA-PVF. Because the NRA-ILA and the NRA-PVF endorse and financially support candidates who, while satisfactory on one issue, are otherwise hostile to our other freedoms and because the NRA-ILA and the NRA-PVF fail to endorse challengers who are at least as strong on gun rights as the incumbents and who are stronger in all aspects of freedom, I can no longer, in good conscience, donate to the NRA-ILA and the NRA-PVF. Instead, my money will go directly to the best overall candidates such as Sharon Angle (Nevada) and Morgan Philpot (Utah) because, in spite of the NRA's past and present support for the incumbents, the challengers are far better for freedom. I tell my friends and relatives to do likewise. Having to do so makes me sad.

It appears that I am not alone. The NRA-ILA and NRA-PVF are apparently getting a lot of pressure from gun-rights activists who are unhappy with the NRA's endorsement policy. We don't like seeing our donations go to support gun rights and destroy all other rights.

I'd like to move up to Benefactor Life Membership in the NRA, but doing so would also be financing an organization that does not fully support my freedom. That makes me sad.

I vote freedom first – in the polling booth and with my checkbook.

Among others, I support:
• Citizens Committee for the Right to Keep and Bear Arms
• Gun Owners of America
• Jews for the Preservation of Firearm Ownership
• National Association for Gun Rights
• Second Amendment Foundation

All that said, I still support the other efforts of the NRA and urge all gun-owners and other freedom lovers to join.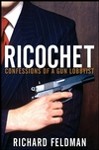 Ricochet: Confessions of a Gun Lobbyist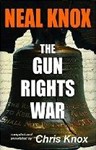 Neal Knox: The Gun Rights War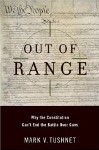 Out of Range: Why the Constitution Can't End the Battle over Guns