The following is quoted from an article by the Heritage Foundation, Fighting Back Against Arbitrary Government Rule (I recommend you read the entire article.):


"....a very real problem that is currently undermining the civil liberties of all Americans. Between 2000 and 2007, Congress created 452 entirely new crimes, a rate of over one new crime every week. By the end of 2007, the U.S. Code included more than 4,450 federal crimes, with an estimated tens of thousands more located in the federal regulatory code. Civil liberties attorney Harvey Silvergate estimates that the average working American unknowingly commits three felonies a day. Heritage Foundation Senior Legal Research Fellow Brian Walsh explained to last week's Judiciary Committee hearing why this is happening:

"Placing thousands of vague, overbroad criminal laws in the hands of government officials means that no one is safe from unjust prosecution and punishment. Many of these criminal laws punish conduct that the average person would not guess is prohibited. The body of criminal law thus fails to meet one of the primary requirements of due process: providing individuals with fair notice of what conduct can be punished criminally."
The last time I counted, we had at least 57 federal law enforcement agencies (there are probably more than that now) to go along with the plethora of federal crimes.

So-called "tough on crime" policies and laws actually make things worse for otherwise law-abiding citizens by creating new crimes.

Congress and the Whitehouse must immediately commission a full audit of all federal legislation, regulations, executive orders, and treaties and purge every law, rule, policy, order, treaty, and agency that violate the authority granted to the federal government by the people through the US Constitution.



Related books: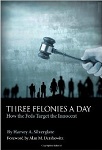 Three Felonies a Day: How the Feds Target the Innocent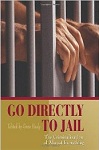 Go Directly to Jail: The Criminalization of Almost Everything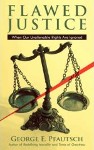 Flawed Justice: When Our Unalienable Rights Are Ignored