Police raids on the wrong house are not infrequent and innocent homeowners have been killed in such raids. Also, thugs have been known to shout "FBI!" or "Police!" when breaking into a home.

So, how is a homeowner -- felon or responsible citizen alike -- supposed to respond when somebody knocks down his door in the middle of the night -- submit unquestioningly to whomever it is -- police or axe murderer?

on the 16th of September, Todd Blair was gunned down by three well-placed bullets in the first seconds of a no-knock police raid on his home because of suspected drug activity.



This leaves me asking myself, could I -- a typically law-abiding citizen -- die from police gunfire during the violence and extreme chaos of a no-knock police raid? It seems to be very possible.

That said, a hostile person with a contact weapon -- as Blair had -- within the distance of this shooting is, indeed, capable of causing death or serious bodily injury and the application of deadly force can be justified. Like everyone else, cops want to safely go home after work and that is why they carry a gun. Contrary to popular perception, that gun is not there to protect you or me nor even to enforce the law. They carry a gun because, like you and me, they need the means to protect themselves.

But, how much of a threat was Blair really? The shooting officer had an adrenalin-filled instant to make that critical decision. It has been announced to be justified. Nevertheless, it was police-provoked -- over a now-reported half-once of dope!

I suspect the Blair family civil litigation against the agencies involved in this shooting will be successful -- very profitably.

I have concerns with the procedure for no-knock warrants and I hope that many of these concerns will get a thorough hearing in the lawsuit. I am not convinced that Blair did anything to merit his violent death on September 16.

In the following video, you will see an officer challenge an innocent, homeless, partially deaf Native American woodcarver -- John Williams who was crossing a street while whittling. The act of whittling on a public street cost him his life!



As long as police persist in bullying innocent people (like Williams) and engage in high-risk entries (such as in the Blair case) tragedies will happen unnecessarily. It is far too evident to me that the police have become the law unto themselves to a significant level. We live in a police state and Blair and Williams are among its victims.

The most troubling aspect of these, and similar, stories is that judges who issue no-knock search warrants and police officers who execute them and who stop wood carvers on the street have sworn an oath to the US Constitution which was designed and intended to eliminate government interference into innocent lives and to protect human rights. What happened to the Constitution and its protections?

Citizen, don't ever think that because you are an innocent, responsible person, the police will always leave you alone and that only bad people get the Blair treatment. Such is the denial that has given us asset forfeiture and these extremely dangerous no-knock raids.

The government needs careful watching and tight control. We voters have utterly failed in that role.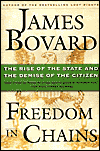 Freedom in Chains: The Rise of the State and the Demise of the Citizen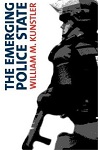 The Emerging Police State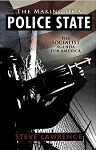 The Making of a Police State

Judicial Tyranny - the New Kings of America?

Lost Rights; The Destruction of American Liberty